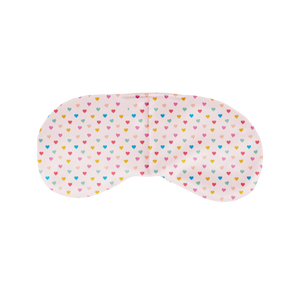 A weighted blanket but just for your eyes. If you have any kind of stress in your life, big or small, this is the perfect little treat yourself. Heat it up for muscle-melting tension relief or put it in the freezer for a cooling, calming treat.
For Heat Therapy
Place the compress in the microwave. Heat in 30-second increments until desired warmth is achieved but no longer than 1.5 minutes. Always test the temperature of your mask before applying it to your skin. 

For Cold Therapy
Store in the freezer until ready to use. The mask can be stored in the freezer in between uses indefinitely. If you plan to heat a mask that has been stored in the freezer, allow the mask to come to room temperature before heating it in the microwave.